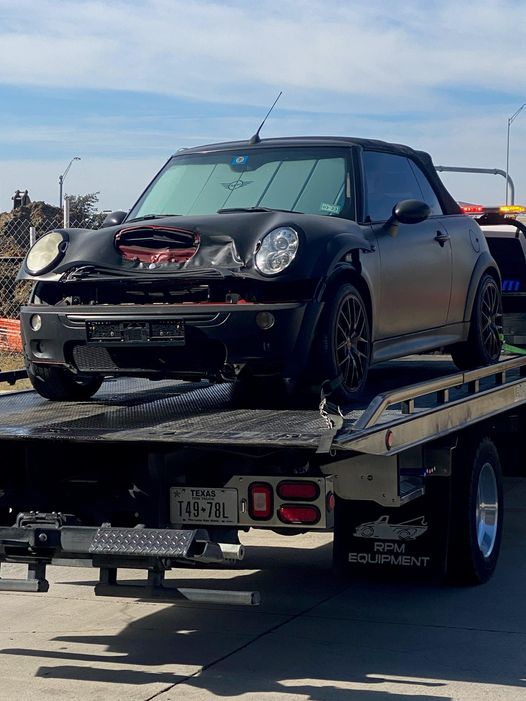 Cars are an essential part of our daily life but it does not remain the same after a few years after you buy them. A huge part of vehicles that outlast or in their functional or recycled in some way. Car is an important part of our lives; therefore, we look after them to keep holding onto them even when they are junk and unusable, ugly, vintage, old cars can be considered junk. You can have many advantages from selling your junk car to DFW Company Cash 4 Junk Cars. Let's discuss the top 5 benefits of selling your junk car!
Make Some Instant Cash: Selling out your junk car for cash to DFW Cash 4 junk car buyers, Dallas, Texas assure that you get your money cash quickly. The idea of getting money from selling your junk car could be fascinating. It also depends on the type and condition of your vehicle, a car junk removal near me will offer a handsome sum of money for junk cars. It is beneficial to sell your cash for car as it frees up.
Free Up Spaces From Backyard: Junk cars can hold a lot of space from your backyard that you could use for other ways put to better use. As the garage or yard owner, you might be losing important value on the unused, unnecessary car space. At the same time, your car also loses its values while it's staying in your backyard. This will also make your property look less messy. Moreover, If you have your junk car parked in the yard of your house, it will make your home create a weird impression and less attractive. Selling your junk car will increase storage space in your house. By doing this, you are able to see a lot of storage space in your backyard, parking space, or garage. You can use that newly created space or storage for other motives that are more productive and good to go. Moreover, it is going to create the perfect room for the new vehicle you are going to buy after selling your junk car.
Creates a Better Planet: Old cars have long lost their proficiency and might be reasoning a considerable hassle to the atmosphere and environment. Leaving them abandoned in a land field doesn't help the atmosphere either. You could do a little bit by selling your junk car to the highest value paying junk car removal. It doesn't matters if your car is old, ugly, unusable, or non-driving position, there are still many parts that can be recycled or reused again. Saving the environment is a big approach, with everyone it is important to improve environmental sustainability. Recycling your junk car parts can reduce environmental destruction.
Values All Kinds Of Vehicles: As your car gets older and older, you find the maintenance cost of your car gets higher and higher. Older cars get reduced gas ability. You have to keep repair costs; Which is quite expensive. It is important to know that every car has values! You can make cash for cars, No matter the condition of your car, van, or truck almost all junk car removal services will take any car's condition model, and year of your vehicles.
This makes it a great deal for car owners that were in a car accident. Even if your car is no longer worth anything, Selling cash for cars to these types of companies will allow you to make a lot of benefits that can go for your next car purchase.
Opportunity To Buy a New Car: So right now when you have the space and the money payment, you can buy a brand new car. Not all places that buy junk cars are providing the service equally. So before settling down on one place, call them first to get sure you find one that will drag the car away and pay you a worth highest value for your vehicle. As you are stuck to your old car problems, It's time to set yourself free and seek junk car removal. Selling your car to a junk car removal company approves you to change your next step in moving forward. The cash from your junk car can be better convenient for other reasons, like buying your new dream car!
Are You Thinking of "Sell My Junk Car"?
Your junk car doesn't have to be a headache anymore! It's time to make your junk car removal process easy, convenient, and beneficial.
If you are looking for A junk car buyer company, DFW Cash 4Junk Cars Buyers and Removal, Dallas can help you with it.
Click here to get an free instant quote or call us at +1 469-383-8321.